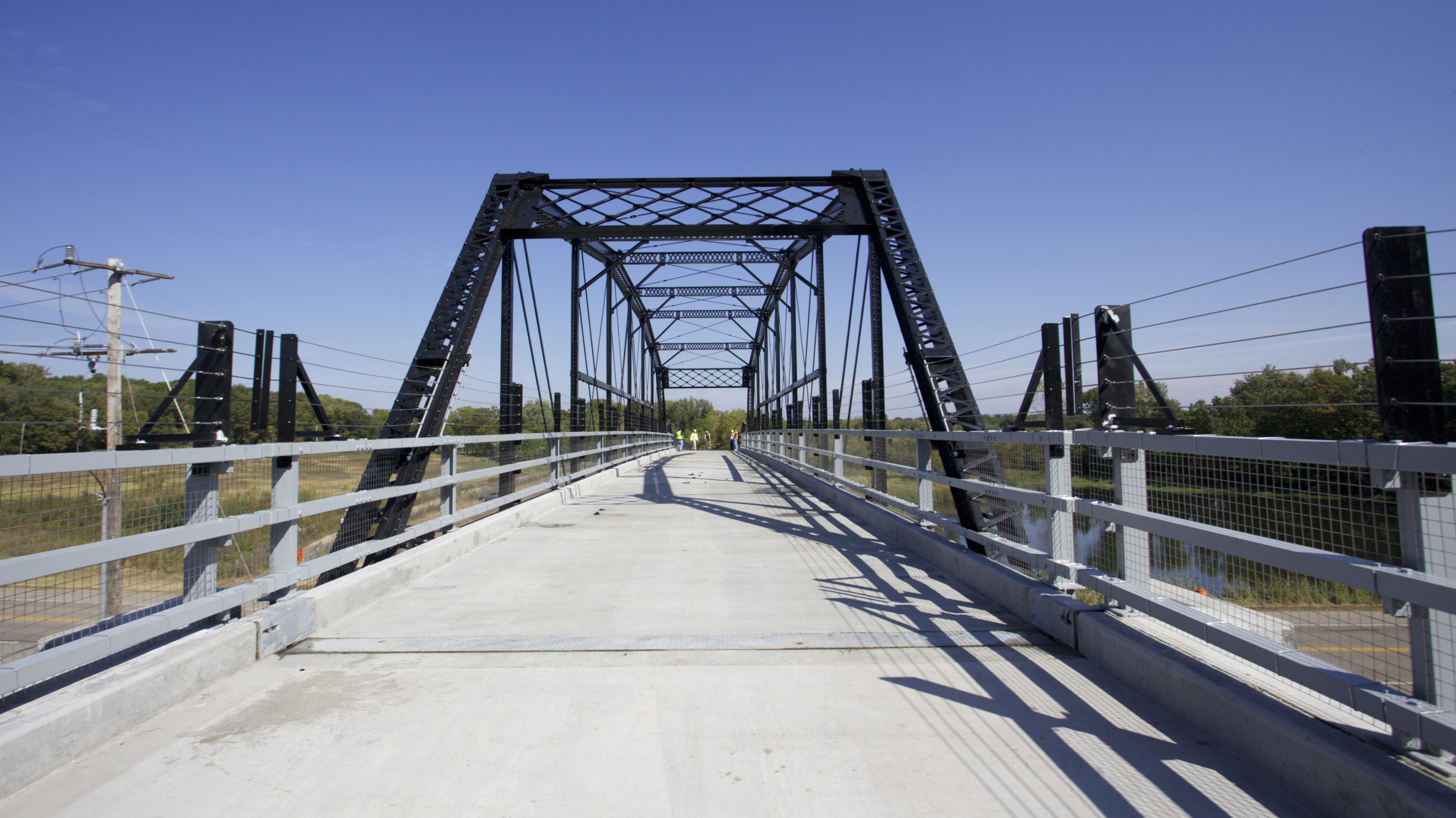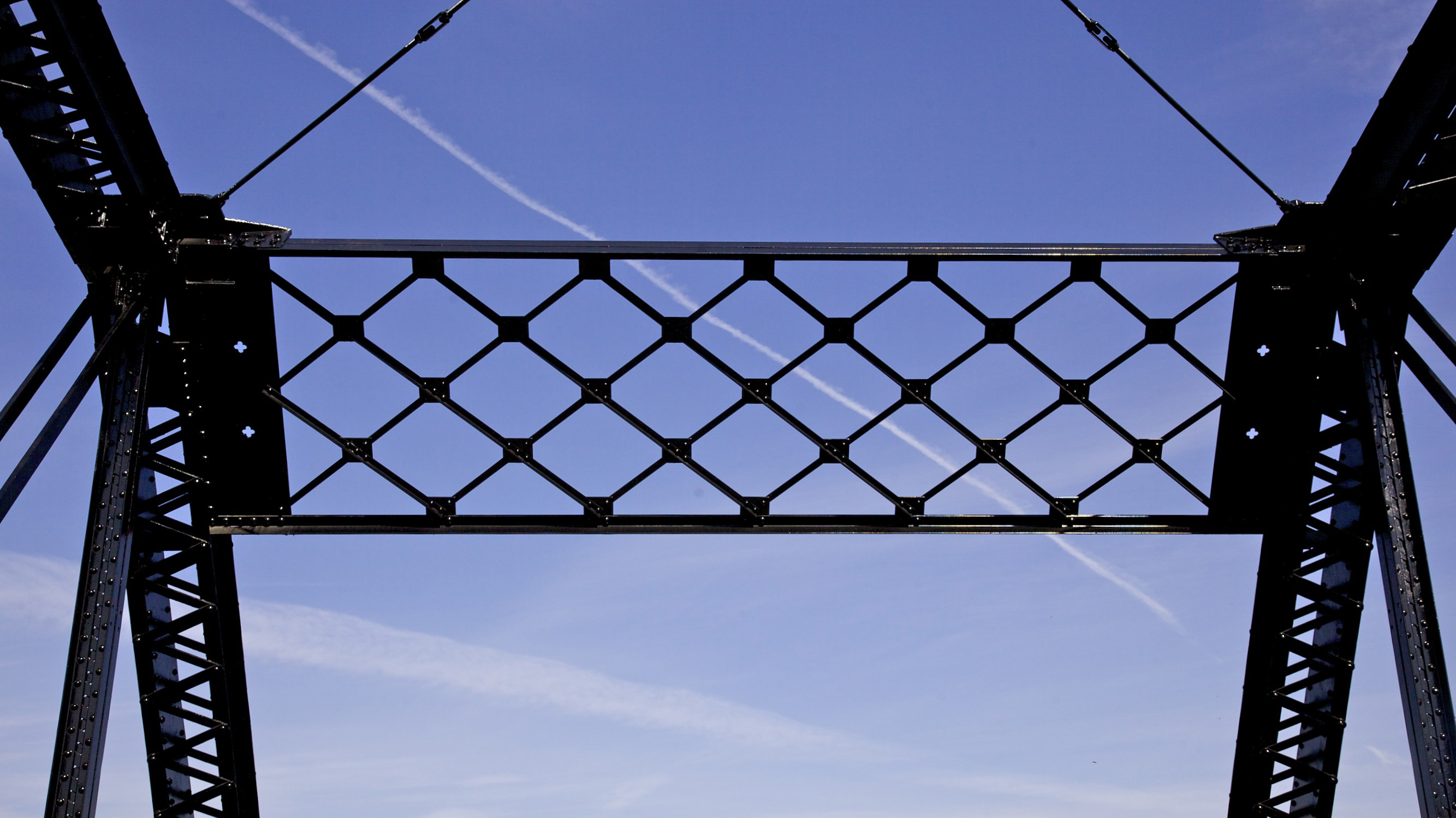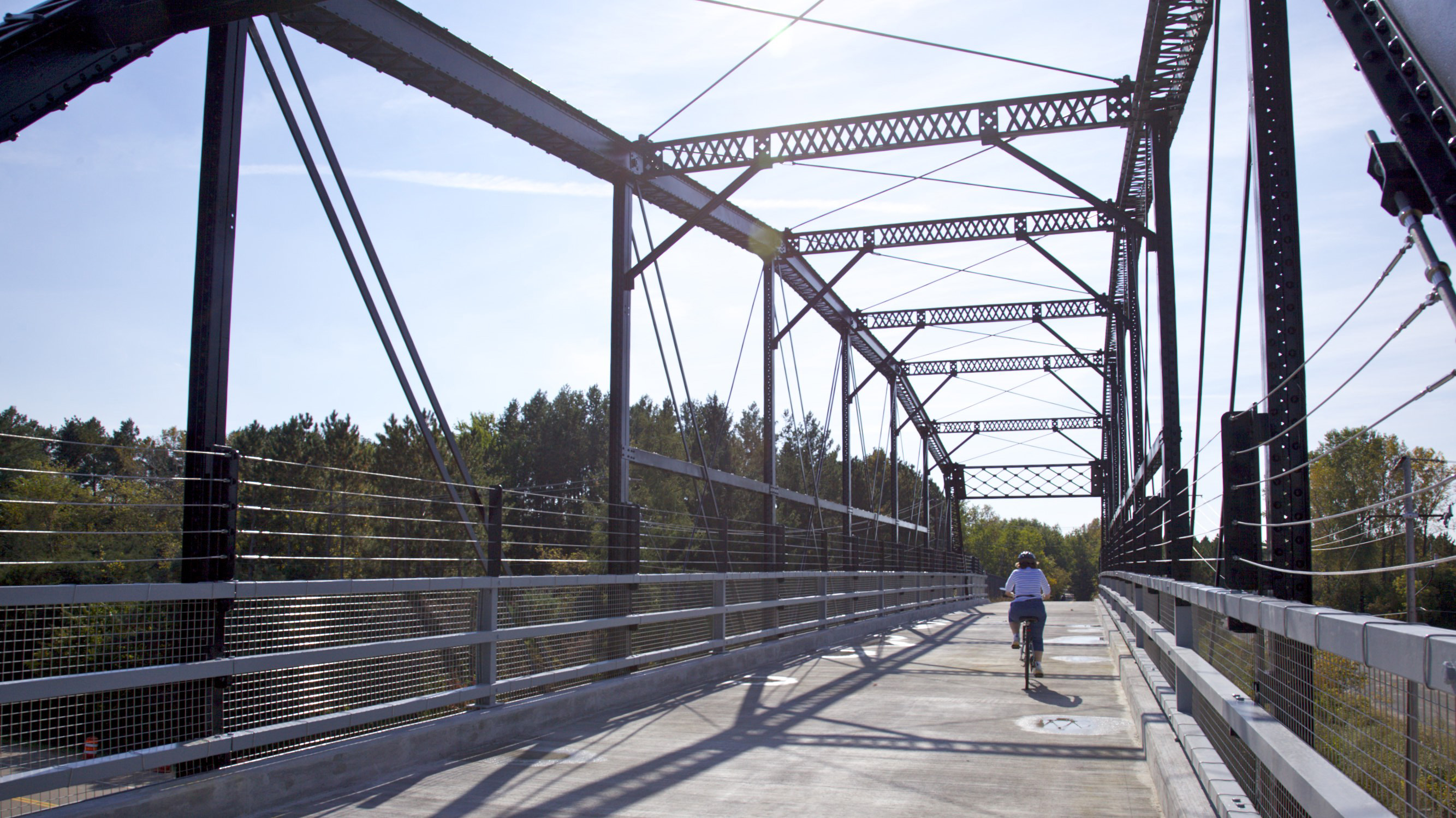 Silverdale Bridge; Grant, MN; HNTB - BR; #44494
Silverdale Bridge; Grant, MN; HNTB - BR; #44494
Silverdale Bridge; Grant, MN; HNTB - BR; #44494
Silverdale Bridge at the Gateway Trail
Bridge Name
GATEWAY TRAIL IRON BRIDGE
Bridge No.
Bridge Type
Single span, wrought iron, pin connected, eight panel Parker through truss. Carries pedestrian and equestrian traffic.
Bridge History
Bridge 82524 was originally constructed in Sauk Centre, MN in 1873. At an unknown time the bridge was dismantled and put into storage. In 1937 it was relocated to Koochiching County and re-assembled over the Little Fork River. In 2011, it was once again disassembled and relocated. This time to the Gateway State Trail over Manning Ave. N. in Stillwater, MN.
O.N.E. Involvement
O.N.E. had a major role in the design and detailing of the relocation project. Laser scan data was analyzed for precise geometry and fabrication on new components to replicate existing members that were beyond salvageable. Plans were generated and the bridge was re-assembled and is currently in use.
Bridge Location
CURRENT:
STILLWATER, MN
 LAT/LONG: 45.104526, -92.864938
PREVIOUS: SILVERDALE, MN
 LAT/LONG: 47.976210, -93.143772
ORIGINAL: SAUK CENTRE, MN
 LAT/LONG: UNKNOWN